What Is A Blogging Challenge?

You may have noticed I'm posting outside of my usual schedule (or not, that's okay) which is because I'm participating in the Ultimate Blogging Challenge for July. I'll be posting every day this month, for a total of 31 posts, as opposed to my average 12 per month.
That's a lot of blogging. You're probably wondering why I would sign up for such a thing. I'm wondering that myself right about now…Challenges are always terrifying, and that's why I do them. 
There are three main reasons I participate in challenges:
1. More traffic to my website Generally, one of the terms of a challenge is agreeing to visit the sites of other challenge participants. We're visiting each other blogs and providing support.
2. Community Related to above, many groups host challenges on a regular basis of some sort, so lots of participants return. This is a cool way to meet and get to know other bloggers. Most challenge hosts also provide a Facebook group where participants and "meet up" to share their posts, brainstorm, or to receive and give support and feedback.
3. It pushes me to create more content My writing and creativity muscles are just like the rest in my body, the more I use them the stronger they get. I get used to posting three times a week and I get lazy, fall into a rut, and/or start skipping posts. I feel like I run out of ideas, which is impossible. Now I have to create three times as many posts as I normally would in a month and already my gears are turning at double speed!
I hope you enjoy my July Challenge posts. I have been fortunate enough that all the amazing people in my life who I've approached about a collaboration have been more than willing to contribute to a post. Watch for some interesting guest posts and interviews, including my very first Author Interview!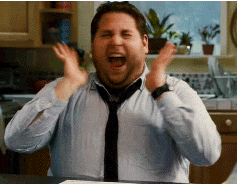 As always, I encourage your feedback and so here's to a fun July for all of us!